Journalist and visitors and expected to flock to downtown Savannah, TN to cover and watch the murder trial of nursing student Holly Bobo. If you are looking for where to eat and what to do in Savannah, check out these recommendations.
Must-Eat Places
Hagy's Catfish Hotel – On the Tennessee River, Next to Shiloh National Military Park
Best fried catfish and hushpuppies you will eat in the South, period. However, if can't handle that much fried food, I recommend the Blackened or Lemon Pepper Catfish with steam vegetables and hushpuppies on the side. No wine or liquor but draft beer is available. When they ask if you want salad or slaw, order the slaw. All dressings are homemade. The French and Blue Cheese are excellent.
RELATED: Hagy's Catfish Hotel Serves the Best Catfish In the South: Here's Why
The Outpost at Pickwick Dam – 2175 Hwy 128, Going Towards Pickwick Lake & Dam
Excellent Food, open early for breakfast through supper. Closed on Sunday and at 2:00 p.m. on Monday. Best items are Colby Wrap, barbeque, Cornbread salad and the Banana Pudding for dessert.They take plastic but add a three-percent upcharge. Cash is preferred.
Downtown – Courthouse Area
Ma Ma Fia's – 414 Main Street
Almost directly across the street from the Courthouse, next to Grisham's clothing store. Good Italian food and don't be shocked at the low price point. Locals bring their own wine and the restaurant will provide something that resembles a wine glass.
Hickory Pit Barbeque – 555 Main Street
A short walk west of the Courthouse, toward the bridge. For starters, you need to understand when West Tennesseans talk about barbeque (bar-be-que or bar-b-q), we mean pork, topped with a tomato based red sauce. Don't look shocked when they ask if you want slaw on your sandwich. 
The basic barbeque sandwich is pulled pork, topped with slaw and red barbeque sauce. Common sides are potato salad and baked beans. The Barbeque Nachos are excellent and you can also order the daily special, meat and three (one meat with three vegetables).
Selah Coffee Shop – 409 Main Street
Located just east of the Courthouse, on the same side of the street is a new coffee shop. While it's not Starbucks, it's not bad either. It's also a local entrepreneur incubator so they have excellent Wi-Fi.
Burgers 101 & Steak – 390 Main Street
The newest eatery in downtown Savannah is modeled after Five Guys. Big, thick burgers with lots of seasoned fries is their forte. Nice patio to enjoy people watching in the big town.
Savannah Proper
Miss Phobie's – 40 Rhodes Pl.(Behind Papa John's Pizza)
Don't let the address throw you. Drive east, away from downtown. The next light past McDonald's is Wayne Road. Savannah City Hall will be on your left. Turn left at the light and you will immediately see Papa John's Pizza on your right. Miss Phobie's is just to the right, behind the insurance agency. Great sandwiches, wraps, and desserts. Open 11-3:30 for lunch and they can also prepare food to go if you want something for supper.
Dae Break Cafe – 990 Pickwick St., (Behind the Hardin County High School)
Great lunch, best meat & three in town. Filled with locals and a favorite eatery of Hardin County Sheriff Sammy Davidson. CASH ONLY.
La Potosina Mexican – 1355 Wayne Road
Toward the "other end of town," this Mexican restaurant is surprisingly good and they have a full bar.
Fish Hut – 95 Water Street
This restaurant is only open Thursday, Friday, and Saturday. As the name implies, it's Fish and that means fried catfish. Water Street is the bypass behind the Courthouse. Take it east, go thru the light at McDonald's/Donut Shop and the Fish Hut will be on your right, just past Tractor Supply.
Toll House Restaurant – 610 Wayne Road.
Open early for breakfast through supper. Basic southern café food. Good breakfast. You'll find lots of locals gather there for breakfast and early morning conversation and gossip.
Fast Food Chains
Savannah has a decent selection of fast food. McDonald's is by far the best. If you not from the South, I would recommend Jack's, Dairy Queen and Sonic. Both are on Wayne Road and across the street from one another.
Pickwick Lake/Counce Area
Aqua Grille – Aqua Yacht Harbour Marina, at the Tenn/Miss State Line
Nice view of the marina and lake. Decent food and they serve beer. Would be a good place to go if you want to get away from Savannah for a bit.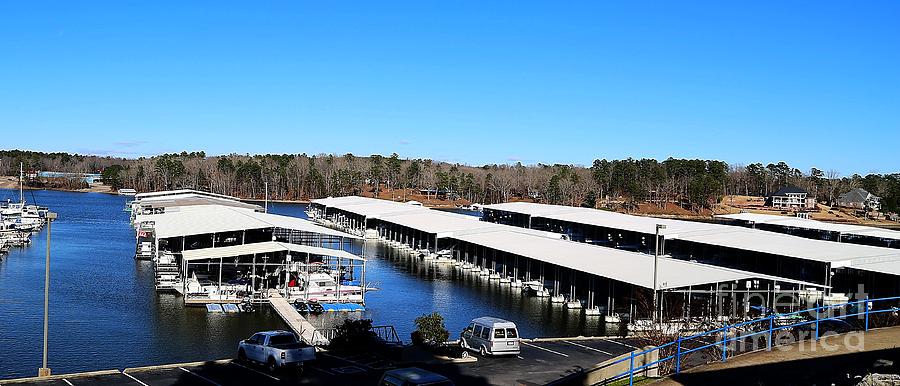 Nuevo Vallarta – 10240 Hwy 57, Pickwick, TN
In my opinion, the best Mexican restaurant in the area. Good bar and try the Margarita's. Pineapple Fajitas are excellent.
Freddy T's – 12750 Hwy 57, Pickwick
Decent food, great bar, and wine list. One of the few places in the area with any type of nightlife. Open very late (early) on Friday and Saturday.
Happy Hour – Cocktails
Where can you enjoy a cocktail after a long day of watching the trail? The answer is nowhere. Savannah restaurants can serve beer, wine, and liquor by the drink but only a few do. Mainly because people in Savannah don't want their neighbors and co-workers to know they partake. Go figure. Libations are still readily available. Grocery and convenience stores sell beer with grocery stores now able to sell wine. Savannah has five liquor/wine stores and you'll find high alcohol beer available too. The closest one to the courthouse is located near the intersection of Pickwick Road and Water Street, just south of McDonald's.
Aqua Grille and Freddy T's at Pickwick Lake are your best bets.
Places to Visit/Things to See
Shiloh National Military Park is a fantastic park and home to one of the early battles of the Civil War (aka War Between the States or War of Northern Aggression) and the self-guided tours are recommended.
In Savannah, take a walk on Main Street, heading east toward the river. There you'll see the Cherry Mansion, now a private residence and where Gen. Grant and his staff headquartered before and during the Battle of Shiloh. Walking along College Street in nice and you'll see some of Savannah's oldest and prettiest homes.
Visit the Pickwick Lake area too.
To keep abreast of the latest developments in this case, follow me on Twitter @authorstanley and @one-southernman.
Paul Stanley is a freelance journalist and writer who was born in Savannah, TN. He is a former TN State Senator and the Founder and Editor of OneSouthernMan, a website devoted to covering all things Southern.